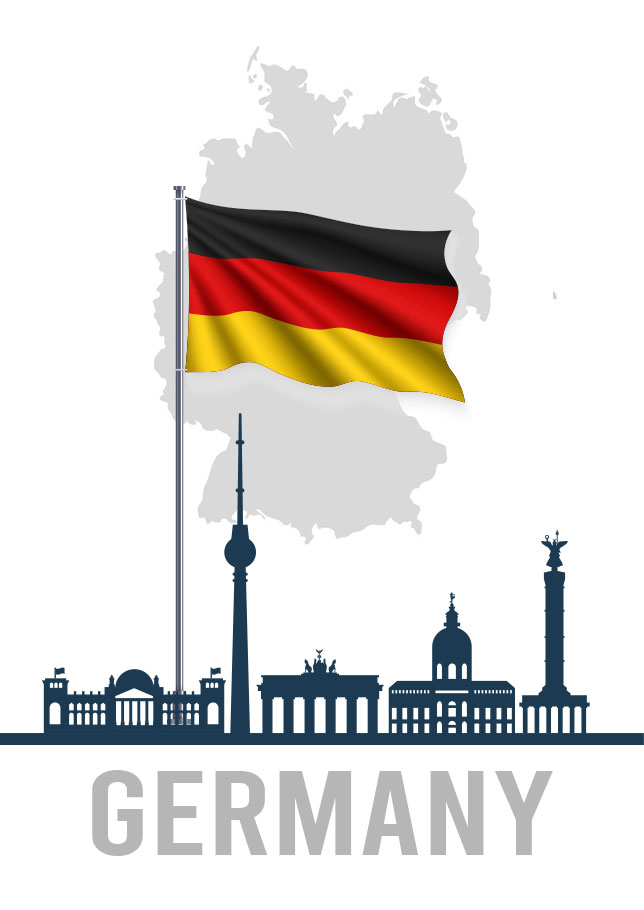 Also known as Deutschland, Germany offers a rich history, vibrant cities, scenic countryside and amazing culture.
Majority of Universities in Germany are state-owned and, as such, tuition fees charged are mostly student-friendly.
Germany is known for its strong economic system, great organisations spearheading technological advancement and excellent quality of life.
With some of the Best Germany Universities to study and work in Germany, the study Visa in Germany allows international students to work for 90 days or 180 half days in a year.
After graduation, a student can opt to stay for a year in Germany and, if successful, can even get a PR permit.
Health care insurance is mandatory for international students in Germany. There is a need to pursue student health insurance coverage before enrolment at a university.
The average cost of living in Germany vary in accordance with the choice of university and the city. Renting accommodation is probably the most expensive aspect of living in Germany. Contact JK Overseas Education Consultancy and fly to Germany to fulfil your dreams.
List Of All Universities
Public Universities
Private Universities
List Of All Universities
Public Universities
Private Universities